UPCOMING SHOTS INTERVIEW
SHOTS: What are your thoughts on writing?
Writing is telepathy: I'm sending my thoughts into your mind. 
SHOTS: On ideas?
We live in an idea economy. It's one thing to birth them and another to get them to the point where you can send them into the wild. Ideas are my stock in trade. I create, refine then pitch them. I make them sexy. 
SHOTS: How long have you been a ghostwriter?
Close to thirty years in one form or another. As a copywriter, you're always trying to pitch, persuade and cajole in a way that comes in hard, fast and below the radar.
SHOTS: Where did you learn your trade?
As regional and executive creative director with JWT and BBDO. As an agency creative, I know how agencies think and talk. I speak their language. I know their hope and fears.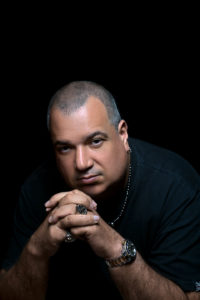 SHOTS: What's the trick?
To win a pitch, you need a Jedi mind trick. It's an unconscious process. You need to produce something that jacks into the wet ware that controls their brain and makes them think, "WOW… this guy's a genius, give him the job!"
SHOTS: How do you pitch ideas?
Great ideas need landing gear as well as wings. A mentor told me to find my niche then scratch it. I have: ghostwriting treatments for directors who demand comprehensive and compelling notes that sell their creative vision. I've done my 50,000 plus hours as a writer, picked up an MBA and had the big jobs at the big agencies: ECD at BBDO and JWT. This is what I love doing the most.  
SHOTS: What's the process?
You know that feeling when a board lands on your desk… super urgent, needed yesterday, producer melting in the background. Send me the board or script and any notes you may have. Or give me a call. Or just leave it to me and within 24 hours… BOOM! You've got your first draft.
SHOTS: What do you sell?
I sell confidence. The director has to assure the agency/client that they're the best person for the job… the only person for the job… that they're courting disaster by giving it to anyone else. In this industry, you have to say that. Lots of directors struggle with saying that. But I'm here to say it for them. Many of my clients are extremely talented but they are either too humble or they just cannot comes across as confident enough. I have self esteem to spare. And skills. I deliver image research, design, art direction shooting script, storyboards and a full layout. Now your vision is in pole position to nail the pitch.
SHOTS: What's the secret?
Every pitch has to deliver big on intrigue and emotion. It's all about creating hot cognition: deciding that you like something before you fully understand it. Decisions are not post conscious. We like or dislike things before we know much about them. Then we make a choice and use logic to justify the decision after the fact.
SHOTS: What's your edge?
I make ideas sexy. Thirty years expertise in selling ideas and winning pitches in 10 international markets across 4 continents. Pitching isn't selling. Selling's about building a long term relationship. A pitch isn't, you've got one shot, one bullet. You've got to knock them out in one. 
SHOTS: What's your competitive advantage?
I've been in the business for almost 30 years. I've earned my expertise… developed my artistry… honed my craft. I've written and produced over 5,000 commercials, treatments and creative rationales over a 30 year career in advertising starting as a copywriter and ending as regional executive creative director.
SHOTS: What's the secret?
My secret sauce is simple. I deliver excitement, enthusiasm and expertise.
SHOTS: What do your clients think?
One client put it like this… "for busy directors and producers who want the highest quality of treatment, who need it written quickly and efficiently. Paul is your best option. Coming from an ECD level at agencies like BBDO and JWT, with 25 years of being the agency client; this man knows what agencies want to see and he delivers just that. Impeccable in his research, writing and design, Paul is first class. If you want to win a job, don't risk your reputation with anyone else."
SHOTS: Why you?
I am your competitive advantage. I give you the edge.
I'll murder your competition.