What does a treatment writer do? 
I MAKE IDEAS SEXY.
Advertising ideas are my stock in trade. I've created, written and sold hundreds of millions of dollars of advertising ideas. Ideas expressed in TVC's, print and digital media. Ideas that build brands. Ideas that drive sales.
After graduating in my home town of London, I headed to the mystic east starting as a copywriter in 1988 at Ogilvy Singapore. Working across Asia Pacific, often as the only native English speaker in the creative department, I have been developing ideas that went on to become commercials, creative rationales and treatments for thousands of multinational clients. In 2001, I picked up an MBA in Australia that proved to be a real shot in the arm for my strategic, creative management and consulting skills. My last advertising jobs were Executive Creative Director of BBDO Malaysia and Regional Creative Director for JWT/River Orchid across Indochina. In 2008, I opened the Gallery of European Art in Bangkok but kept my hand in advertising by writing TVC treatments for directors and production houses to build my consultancy business. The perfect background for a treatment writer.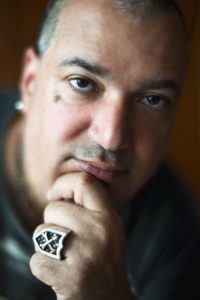 Now having established myself as the go to guy for A list directors, I spend at least half the year travelling and building those relationships. Earlier this year I was in LA for LA Film Festival and I've just got back from Cannes for the Lions which was blast! For example, I'll be hitting the London Film Festival before heading off to the frosty Berlinale in February and then my first time at SXSW in Austin, Texas which I enjoyed enormously and you can read about here.  Remember, my job's to win your next job!
Find me on Facebook, follow me on Instagram, let's connect on Linkedin, email me on paul@ghosttreatments.com or call me on +44 7512 904586. And let's crush that next job.